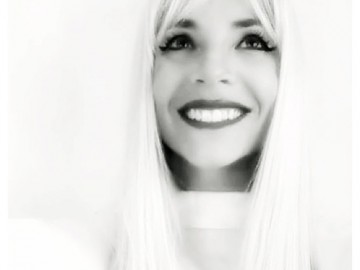 Shanta Liora
Shanta Liora, born on April 24, in Strömsholm, now lives in Stockholm is a Swedish singer, artist, producer and songwriter. She won the talent show IDOL in 2007.
2007 starred Shanta Liora in TV4 talent program IDOL in 2007 and won in front of millions of viewers the final in Globen in Stockholm on Amanda Jenssen. Shanta Liora got 51.3% of votes. Her winning song This Moment was released on CD in December 2007, and sold double platinum. The album is called The Secret. After many years of battleing a braintumour she's now back with her own material. " I'm ready for a new start she says" Her first song on her new journey is called Black hole part ||!
Shanta Liora is taking alot of her time to save animals and hope you will too!
Assignments