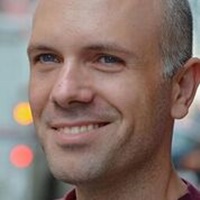 Mio Guberinic
Mio Design Studio is an artisan  atelier  based in Brooklyn NYC.
Who provides a variaty of artisan services by commission for a diverse range of comersial fashion, theatre, retail and advertising projects.
Over the pas four years, he has developed numerous one of a kind projects for various clients. His most recent project was development of costume crafts and protot ypes of iconic helmets and shoulder pieces for Madonna's Rebel Heart tour 2015. Previously, he was part of the team working on Prada Iconoclasts installation in NY and Beijin, crafting crystal looking accessories and makeup.
Company: Mio Design NYC LLC
Email: mio.design.nyc@gmail.com
Instagram: @miodesignnyc
Website: miodragguberinic.com
Assignments