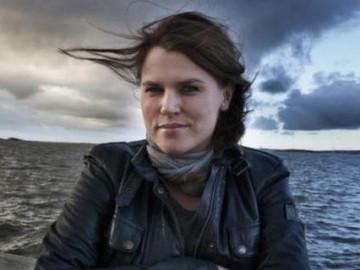 Mia Skäringer
Swedish actor and writer.
Elisabeth Maria "Mia" Skäringer, Johansson born October 4, 1976 in Kristinehamn, [1] is a Swedish actress, screenwriter and radio profile. She wanted to be an actress when she was four years ago and was active in the theater in his hometown Kristinehamn. The first television job was on the Truth and Consequence on ZTV which was followed by a number of radio programs with Klara Zimmergren. Skäringer and Zimmergren then had his own radio program Roll-on, which also was redesigned to television under the name Mia and Clara. The program was awarded a Crystal for best comedy programs in 2008 and 2009.
After writing columns and blogs for the magazine Mama, let Skäringer book Dyngkåt and how sacred any time in August 2009, then in 2010 played Skäringer starring Anna Smith in the TV series Solsidan and is also the main protagonist in the program Mia on Grötö.
Assignments