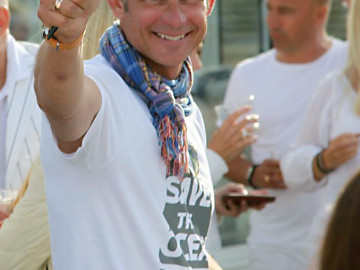 Martin Goodwin
Martin Goodwin
My interest in wildlife in general, and marine life in particural started in the early eighties when I learned Scuba diving as a teenager. I was totally fascinated and became passionate in every asepct regarding the underwater world. My biggest interest in life also became my profession, both as a commercial diver and diving instructor teaching divers in Sweden, The Red Sea, Thailand and mainly the Maldives where i spent several years literally under water. From the very start my goal as an instructor and guide was to teach my student and clients not only the techniques of diving but also how to interact with the delicate marine life without interfering or disturbing. It has has been a joy to see them explore the underwaterworld with curiosity and awareness, turning their fears of diving and the marine world in to anticipation and appreaciation.
Sadly however over these odd 35 years as a keen diver I have seen what negative impact mankind are having on the marine the life. Pollution, overfishing sharkfinning and global warming has devastated large portions of the underwater world. I've seen firsthand how plastics and waste has became a threat to marin wildlife, even rescued a dolphin that had a piece of platstic in it's blowhole.
I'm very happy for the opportunity to work The Perfect World Foundation in order to raise awareness of marine conservation issues and their solutions.
"Take nothing but photos leave nothing but bubbles".
Assignments