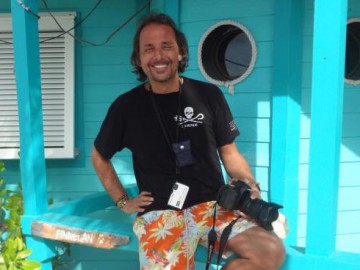 Lars Jacobsson CO-FOUNDER AND MEMBER OF THE BOARD
Entrepreneur, Conservationist, Environmentalist and Philanthropist.
Mr Lars Jacobsson is co-founder and Chairman of The Perfect World Foundation, and has a background working successfully as an entrepreneur within the oil industry, when he in 2000 meet his wife and co-founder of The Perfect Word Foundation, Ragnhild "Rags" and decided to make a complete U-turn in life. 
Except for The Perfect World Foundation working with animal and environmental conservation, Mr Jacobsson has founded a number of companies within the solar energy sector, and is 100% determined to solve the storage problem of solar energy to outcompete fossil fuels. 
In 2006 Mr & Mrs Jacobsson bought the largest Volunteer Travel agency in Scandinavia, with the sole ambition to create awareness and to support animal, humanitarian and environmental projects around the world. Today the agency is working with 80 projects in 24 countries. 
In 2005 the spouses Jacobsson also bought a Marina on the Swedish West Coast with the ambition to create a new ocean research center.
Assignments