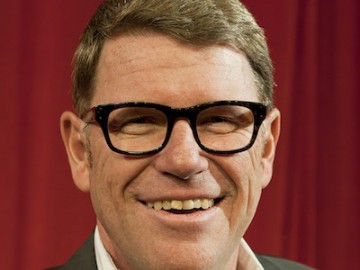 Jan Rippe
During his youth, Jan Rippe was a active competition swimmer and participated in several DM and SM. During his studies at Chalmers University of Technology, he was a member of Elektroteknologsektionens newspaper association Elektra. In Gothenburg, he met the other members of the vocal group After Shave and participated in Galenskaparna and After Shaves revue screw is loose. He became nationally famous by the role of Roger in the TV series Macken and has even made the Swedish voice of wart hog Pumbaa in Disney film The Lion King
Jan Rippe often plays characters who are slightly confused and clueless, people who do everything wrong and have low self-confidence as a result.
Among Rippes many roles Notably spirits connoisseur Kenneth Aalborg An awful lot of programs, TV producer Viggo Florin in Monopoly and Ernst Ivarsson Stinsen burning. One of his recurring characters is the character Goja, the strange figure who would tell stories that have never been any point, and Jolo with banlonpolon among other things seen in the revue Bicycles, cabaret Kumlin and Falke Fondue, 70's brother Rett Falke Family Falke from Christmas Christmas Christmas and others.
Today Jan Rippe is suporting The Perfect World Foundation in all possinle ways!
Assignments