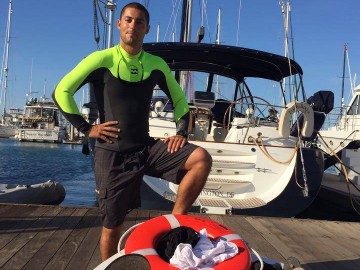 Darren Andrew Whitehead
Member of the board at the Whale Shark Research Project Baja California, Mexico.
He has spent the last 6 years working hands on with whale sharks at a number of unique and challenging aggregation sites around the world. With a master by research degree specializing in whale shark behaviour and the assessment of the anthropogenic impact on the species from tourism interactions, he has a vast understanding of the possible negative impacts from uncontrolled tourism. Experience with the species as a researcher and as a project leader for multiple whale shark programs has allowed him to gain an extensive premier scientific understanding of all biological studies of whale sharks and scientific monitoring techniques.
Assignments