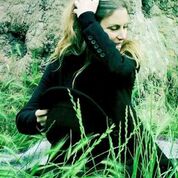 Christin Björk
Art by C.Bjork:
She is a full-time artist who in addition to her own art, ie oil paintings in classic technique, also do a lot of portraits commissions.
Though primarily she is concerned with searching for satisfying the constant challenge of understanding how color and shape can provide both presence and realism into something that comes out of a number of well-chosen brushstrokes. "Yin and yang and chaos to say it short and concise".
Her passion and never ending curiosity for oil painting and the challenge in this craft has led her to where she is today. She is represented in art collections around the world and has recently ended a successful exhibition in Stockholm.
Company: Art by C.Bjork
Instagram: @christinbjork #christinbjörk
Website: christinbjork.com
Assignments