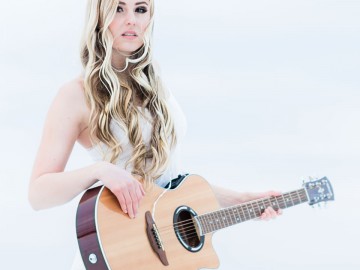 Cecilia Kallin
Born in 1991 and raised on the countryside outside the small town Falköping, Sweden, Cecilia is a singer-songwriter and lead singer in the Swedish girl band Timoteij.
Her music career began in 2010 when Timoteij got famous overnight when participating in the Swedish TV show Melodifestivalen. Every since then they have released three albums and several singles, and have toured all over Sweden and parts of Europe. Today Cecilia works with her solo music project as well as her model career.
"Through my music I want to inspire you to live your life the way you want to – not the way other people say. A lot of people today let their fear decide what they do, and I wish that they would make their decisions based on their wishes instead of their fears", Cecilia says.
Assignments