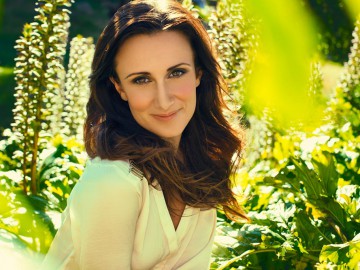 Camilla Jönsson
For the last ten years Camilla has had the pleasure of working for some of the world's leading hair brands, traveling extensively, demonstrating cutting edge styles and educating thousands of people at exclusive hair shows and styling photo shoots all around the world.
From her humble beginnings in 2002 till now she still has the same passion for hair, fashion, art, make up and people as she did when she started.
She has always been a big fan of competitions. 2006 she competed in the world's biggest competition for hair dressers, "Trend Vision" award. She won in Sweden and was sent to the world final held in Milano, Italy.
September 2010 she won the title "Hairdresser of the Year" and "Avant Garde Hairdresser of the Year" here in Sweden, the two biggest titles in the competition that nobody has ever won simultaneously before.
Camilla entered Sweden's Hairdresser of the Year in September 2013 once again, this time walking away with three awards "Woman's Hairdresser of the Year", "Avant Garde Hairdresser of the Year" and the competitions most prestigious award "Hairdresser of the Year"
In addition to all these accomplishments she has also worked as a Session Stylist and makeup artist, doing lots of commercial and editorial photo shoots, a work she loves. This took her to Cape Town where she had the opportunity to work with photo shoots until spring 2014.
One of Camilla's biggest passions in life is animals. She has together with a few key people, started a big charity project aimed at helping animals and the environment, to raise awareness of endangered species. The project is named FEAR and HOPE and combines fashion and environmental protection though use of fashion photography and fashion to spread awareness of biodiversity loss.
Assignments