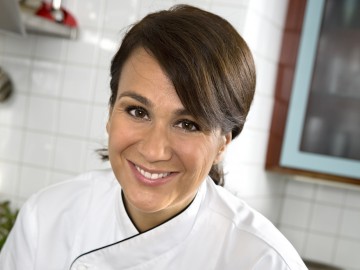 Alexandra Zazzi
Alexandra Maria Paula Louise Jademyr Zazzi, born June 7, 1966, and grew up in Genoa, Italy, is a Swedish chef and journalist. She is also the first female winner of the reality show Survivor.
Zazzi have after Robinson was the host of kitchen food program on TV4 and Menu Swedish Radio P1. Additionally, she has been a reporter in The Vanishing on TV3, and participated in many other radio and television programs. Zazzi writes about food and making stories for several magazines. She is a columnist for Göteborgs-Posten and freelance food writer for various tidningar.Varje Saturday she talking matklassiker in P4 Extra.
Alexandra is involved in various charities and summer of 2014, she will be cycling to Paris for Children's Cancer.
For Stadsmissionen she runs annually Göteborgsvarvet and serves its tomato soup at the finish area.
2014 is a tough year for a lot of endangered animals. Alexandra, along with several other an ambassador to raise awareness of how to try to make a difference The Perfect World Foundation and Save The Rhino 2014.
Assignments