The Perfect World Foundation was initiated by Ragnhild & Lars Jacobsson during early 2000. For many years the Jacobsson's traveled around the world visiting and supporting animal and environmental organizations. During these journey's, the couple met "the real heroes", people that put everything aside to help a cause, not for their own profit.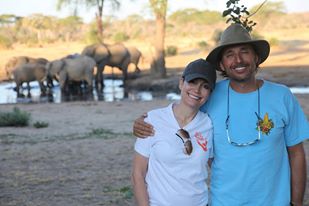 Together with these heroes on the ground are heroes at home, "ordinary people" with big hearts in the right place. These heroes are not necessarily able to go and live, in the locations where conservation and environmental projects exist but have the ability to make a change in other areas.
The intention with the creation of The Perfect World Foundation, as well as the conscious network, is to connect these two groups of people, bringing awareness and knowledge about the need to jointly make change through the work done in the field, as well as "at home".