Global organization
The ambition in 10 years is that TPWF will be the natural choice if you want to donate, or if you want to search for information about various "crisis areas". TPWF will be represented worldwide at strategic locations to inform and raise awareness about different issues, and local" fundraising".
The Perfect World.com
In 10 years, our ambition is that it will be the natural choice among networks involving animal and nature issues. As we after 5 years hope to achieve 100,000 active users and a couple of million visitors per year, the ambition is that after 10 years from now we will have millions of users, and 10 times a million visitors per year. The network will be the absolute natural meeting place for everybody who wants to know more, or get more involved, in animals and nature issues.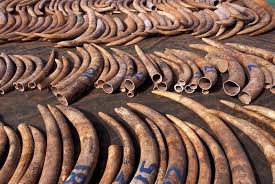 Transparent Foundations.com
TPWF must be known to be a 100% transparent organization and have the most dynamic administrative structure in order to optimize cost. Our aim is that 100% of the funds raised for specific projects will go directly to the project and to the right thing. A project may also be subject to an information campaign or similar.
This is achieved by:
Arranging sponsors to bear the organization's costs.
Organize, wherever possible, volunteers in the administration organization, for example from sponsoring companies.
Create our own cash flow through partnerships with companies that can use our seal of approval.
Work with our own trademark and brand.
etc.
Local presence
TPWF's ambition is to gradually increase its local presence in crisis areas, while in other places create relations as strong as possible with existing organizations to ensure efficiency is in place. This is because our aim is not only to donate as much as possible to the project, but also that the donations are used as efficiently as possible to process and counteract the problems in the area. In 10 years, our goal will be that we are represented in every major "crisis area" on earth, either through our own centers or through strong links with other organizations.