Background
WildlifeDirect is a Kenya and US registered charitable organisation founded in 2004 by the Kenyan conservationist Dr. Richard Leakey, who is credited with putting an end to the elephant slaughter in Kenya and delivering an international ban on ivory trade.
The organisation was established in 2006 to provide support to conservationists in Africa directly on the ground via the use of blogs, which enables anybody, anywhere to play a direct and interactive role in the survival of some of the world's most precious species.
WildlifeDirect is dedicated to "Changing minds, behaviour and laws to ensure Africa's critical species endure forever."
By January 2014, in large part thanks to WildlifeDirect, the new wildlife bill for possession of illegal ivory and rhino horn begin at $250,000, and often will include lifetime imprisonment. This landmark law is now an example for all Africa!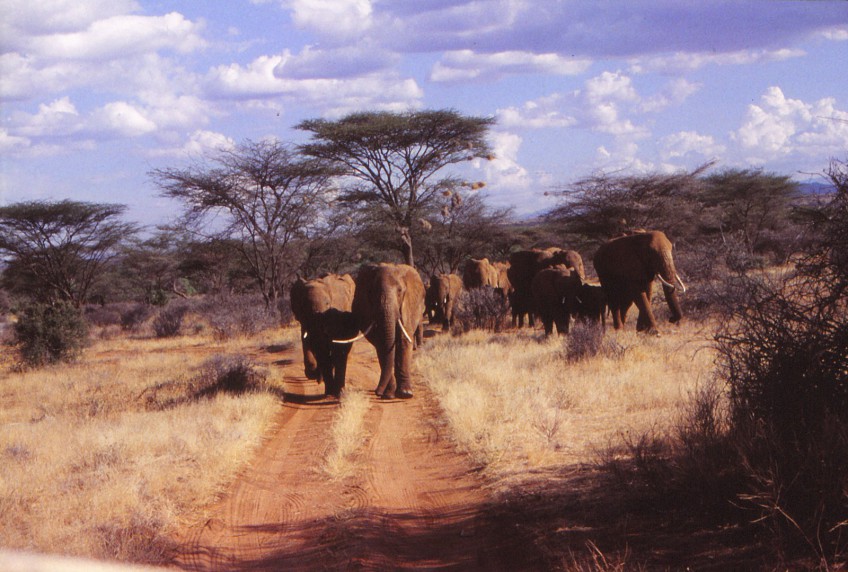 The Perfect World Foundation will help and support WildlifeDirect that have decicated their work to protect this animals.
Thanks to all TPW´s sponsors and donors we are now able to make this happen! THANK YOU ALL
Use of Funds Donated by The Perfect World Foundation will go to two projects. USD 30.000 (Sek. 248.000)
1. Supporting the ongoing monitoring of wildlife trails in Kenya and to gather furthe evidence on landmark cases on international wildlifecrime especially those involving the trafficking of ivory and rhino horn. eg. The outcome of this project will be to position Kenya as a leader in Africa in terms of reforms in the legal sector. By documenting how wildlife crimes are prosecuted in Kenya since the enactment of the new Wildlife Conservation and Managment.
2. Reduce demand for ivory by visiting and expatriate Chinese community in Kenya and Africa to monitor the attitudes and behavior change of travels through Kenya. This will involve activities with the Chinese community and also taking Chinese student and influencers to meet elephants and witness first hand the impact of their ivory addiction of these magnificent animals.'
WILDLIFE DIRECT
Description of activity1. Strenghtening the response to wildlife crime in Kenya
1.1 Providing transparency and accountability in wildlife trials in Kenya to document and share landmarks cases on international wildlife crime especially those involving trafficking of ivory and rhino horn. This will raise public awareness, inform the goverment of progress, provide recommendations for further legal reforms, and publicity will deter wildlife criminals.
2. Extinguishing demand for ivory in Africa2.1 Assess attituded of travelers through Kenya to reduce demand of ivory through messaging in various ports of entry travelers through Kenya who are vulunerable to buy Ivory while in Kenya.
2.2 Targeted education and awareness, and support in Chinese community in Kenya and Africa and promoting the involvement of Chinese nationals in Kenya in the call for reduction of ivory demand in China.
| | | | |
| --- | --- | --- | --- |
| Unit | Price per Unit USD | No. Of Units | Sub-total USD |
| Month | 822 | 12 | 9,86 |
| Lump Sum | 10,84 | 1 | 10,84 |
| Month | 775 | 12 | 9,3 |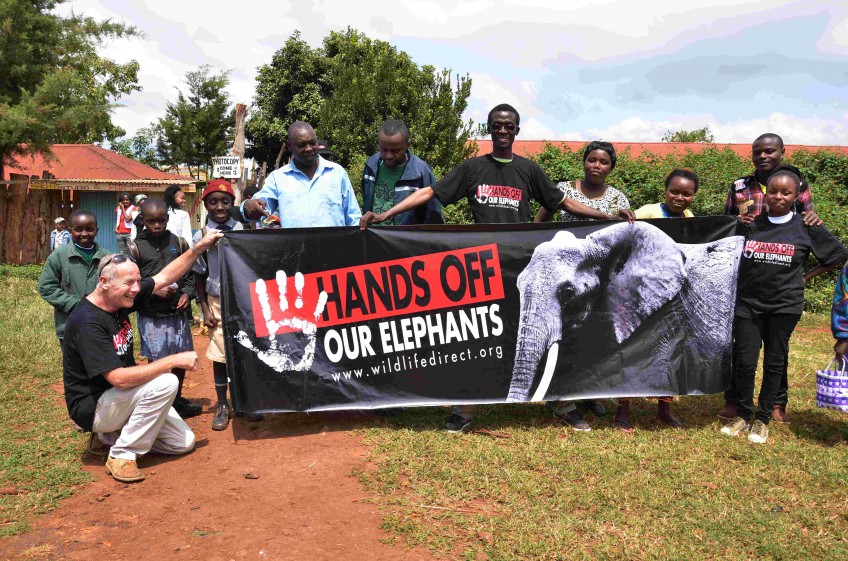 Hands of my Elephnat is WildlifeDirect campaign against poaching!