The world famous DJ AVICII became The Perfect World Foundations Ambassador in 2014 during the campaign "Save The Rhino", now he is standing behind "The Rhino Bracelet" where the money is used to Stop the ongoing extinction of the worlds wild population of Rhinos.
Click on the picture to order a bracelet.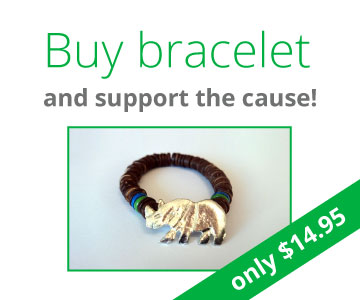 The bracelet is made from coconut beads.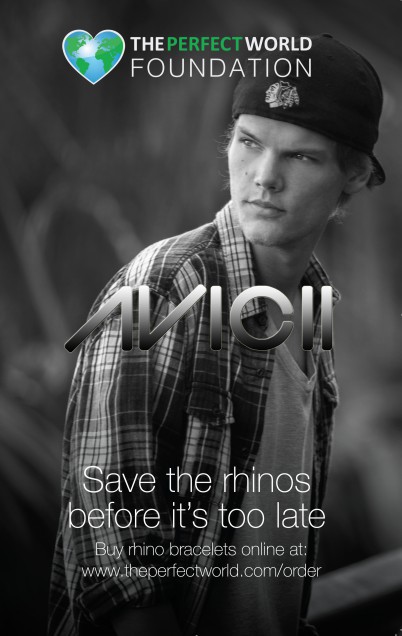 AVICII was also last year involved in the creation of the Game "Save a Rhino" that you could download for free at App Store. When you have finished the game that is created as a education game with the ambition to bring awareness around the poaching, the smuggling of Rhino horns and the fact that if we are not doing something drastic now, there will be no wild Rhinos in 5-7 years. When you have saved the rhinos and elephants in the game you will be rewarded with a special "Rhino Mix" by AVICII.
Click the image to download the game.