This year we add the ocean to our efforts to support animal and nature areas in crisis. Highlighting this urgent crisis area is probably the most important of all challenges The Perfect World Foundation (TPWF) has faced.
Oceans accounts for 71% of the Earth's surface and it's like Dr. Sylvia Earl usually say, "why do we call it Earth?". The oceans produces about 70% of all the oxygen, and in a number of years, it is believed that there will be as much plastic as fish in the ocean. All of our blue planet is affected in one way or another of ocean health and human impact of this, such as emissions, littering, global warming, etc., which in turn creates micro-plastics in fish that end up in human food, melting ice that kills our polar bears, floods and hurricanes, etc.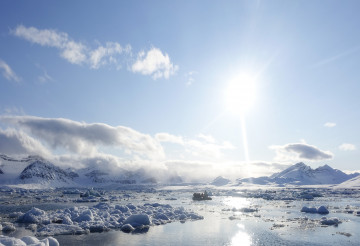 Save The Ocean primarily includes the work to draw attention to, and spread knowledge, but also to raise money for the same purpose, to prevent and create awareness about the destruction of our oceans. This year we will do this in collaboration with Dr. Sylvia Earle and her organization Mission Blue, and the year reaches its zenith when Dr. Earle attends the "The Ocean Ball" in Gothenburg, Sweden, to be awarded "The Conservationist of the Year 2017".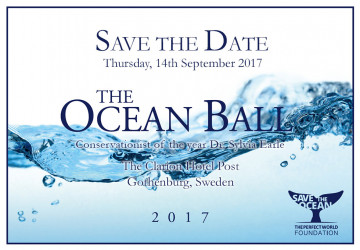 The fact that the organization adds the oceans as another focus does not mean that we leave the Rhinos, Elephants, Bears, or any of all the other animals who are in serious crisis, so please continue to support by donating, and please mark your donation if you want it to go to a specific animal or crisis area.