The Perfect World Foundation (TPWF) is an international organization, which aims to support animal and natural areas in a crisis.
In order to succeed, the organization's goal is to get as many people as possible to get involved, such as individuals, businesses, schools, etc. "We do not require you to be perfect, but we all have to make small changes and pull your weight" – says the organization founders, Ragnhild (Rags) & Lars Jacobsson.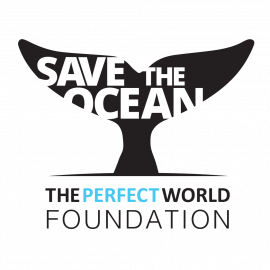 This year, the organization has extra focus on the oceans through "Save The Ocean" in its efforts to support animal and natural areas in a crisis. To highlight this acute crisis area is probably the most important of all challenges facing TPWF. The oceans accounts for 71% of the earth's surface and as Dr Sylvia Earl usually says, "why do we call it Earth?".
The oceans produces about 70% of all oxygen, and in a number of years it is believed that there will be as much plastic as fish in the sea. Everyone on our blue planet is affected in one way or another by the health of the oceans and the human impact of this, such as scrapping, which in turn creates microplasts in fish that end up in human food, emissions, global warming, melting ice that kills our polar bears, floods and hurricanes.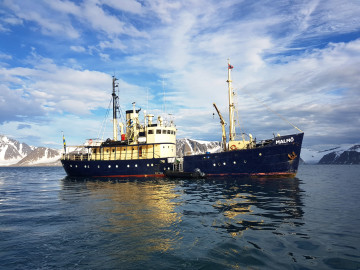 "Save The Ocean" includes the work of focusing and spreading knowledge about the destruction of our oceans, and of course collecting money for the same purpose. As one of many activities during the year, a cooperation with Lime Travel and an expedition to Svalbard is now underway. The purpose of this expedition is to document, inform and draw attention to the effects of the enormous weather change that has taken place in the area in a very short period of time. Expedition leader is the organization's new ambassador, adventurer Ola Skinnarmo, who decided to pull his weight, together with the organization's founder Rags & Lars Jacobsson.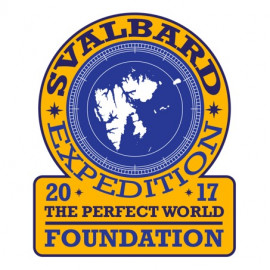 This year's big final is "The Ocean Ball" in Gothenburg, Sweden, on September 14th, where people from around the world gather, for example, to celebrate this year's award winner, Dr Sylvia Earle.