Last Friday TPWF attended Animals Asia's winter gala in London, to support the organisation and Jill Robinson (founder and CEO.)
After many years as supporters we were happy to finally meet Jill and hear about the organisation's incredible work to save bears from the awful bile industry. More than 10 000 bears are believed to live in bear bile farms in China, and Jill and Animals Asia have rescued over 600 bears from spending their whole lives in a small cage, unable to move or ever feel the grass under their feet.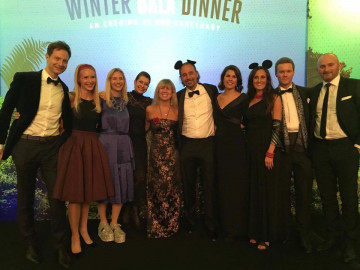 Jill does not only save bears, but are working hard to change the animal welfare in Asia. In the beginning of the 90's she founded "Dr Dog" where dogs could be "hired" to people who were sick, depressed etc. Not only to become a friend, but to change the way people see animals, to build a relationship and in the same way start caring for their welfare'
Celebrities such as Ricky Gervais, Slash, Olivia Newton John, and "Downton Abbey" actors have raised their voices against this cruelty act, and we had the honour to meet with Peter Egan from "Downton Abbey", who also is an ambassador for Animals Asia.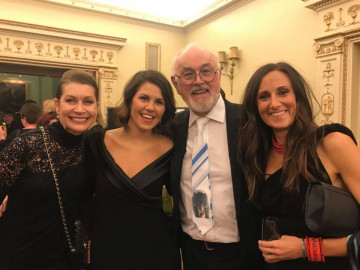 TPWF has donated approximately 300 000 SEK through the years and are happy to see the result of bears who roam free at sanctuaries in China and Vietnam.
BIG bear hugs to all of you who made that happen!
"Until the cruelty ends…"