The Okavango Crocodile Monitoring Programme is a 13 year conservation that is focussed on the Okavango Delta's Nile crocodile population. The Okavango crocodile population suffered severe exploitation between 1956 and 1987 where approximately 50 000 crocodiles were shot for their valuable hides. Today this population is still recovering from these years of exploitation and the conservation programme has been working to understand this recovery process. To date the programme has captured, marked and measured almost 3000 wild crocodiles to monitor the populations recovery and we continue to monitor critical nest numbers in the unprotected Okavango Panhandle (the area that holds 99% of all the crocodile nests). The Perfect World Foundation is supporting this important programs since many years back.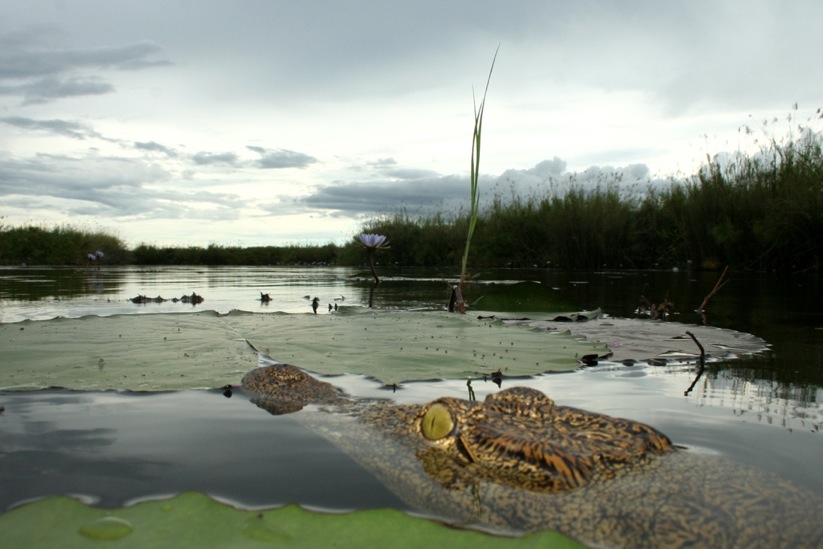 The Okavango Panhandle is shared with a number of large villages and these communities are heavily reliant on natural resources collected from the river such as reeds, grass, fish and grazing land for their livestock. One of the major challenges is getting the local communities to understand the importance of this Keystone predator. This message is especially difficult to relay when crocodiles threaten the lives of river users and their livestock. The programme has carried out educational talks at all the major Primary schools along the Panhandle and the message is simple: As Keystone predators, crocodiles are essential to the success of fish populations in the Okavango – and these fish populations are a critical source of food and revenue for local communities.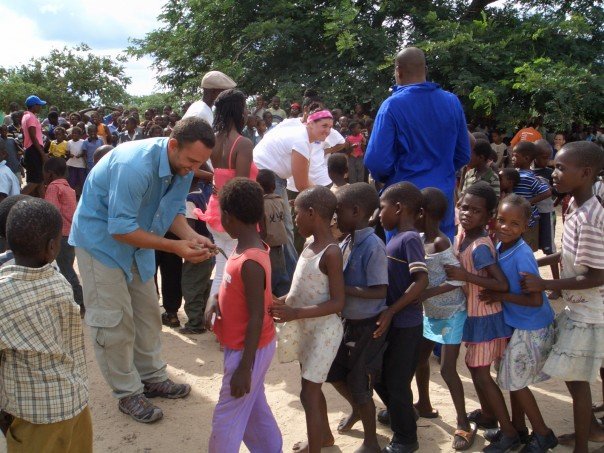 The programme aims to not only understand the ecology and physiology of this population but also to ensure that local communities value these predators. In order to facilitate this co-existence, the programme also works closely with the Department of Wildlife and National Parks to translocate repeat offending crocodiles who pose a threat to people and livestock in village areas. This direct support for the communities ensures that they are more responsive to the message. The work in Botswana has been marked by some incredible moments and successes which this small programme is extremely proud of. One of these successes includes the referencing of the work in the IUCN Technical Evaluation for World Heritage Nomination of the Okavango Delta in 2013. The two researchers continue to serve on the IUCN Crocodile Specialist Group and Species Survival Commission (SSC) where the program are able to communicate the work to the necessary policy makers.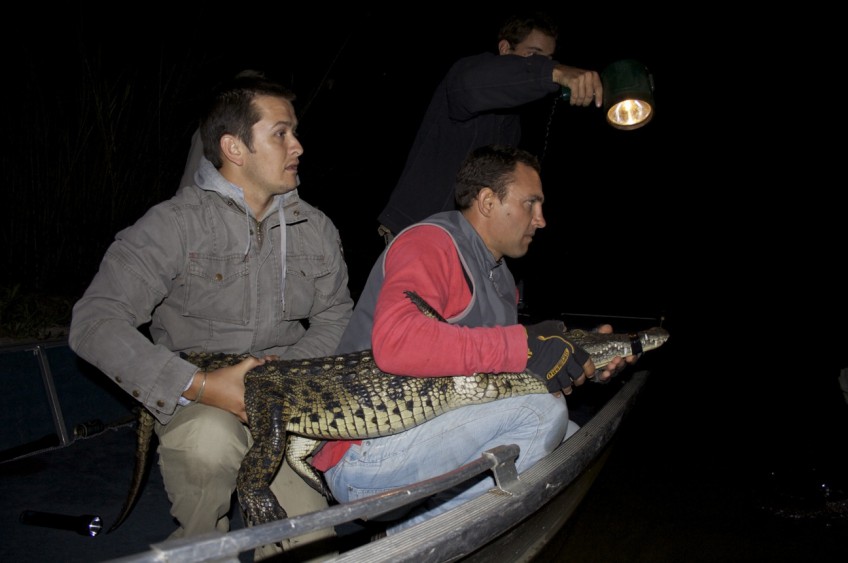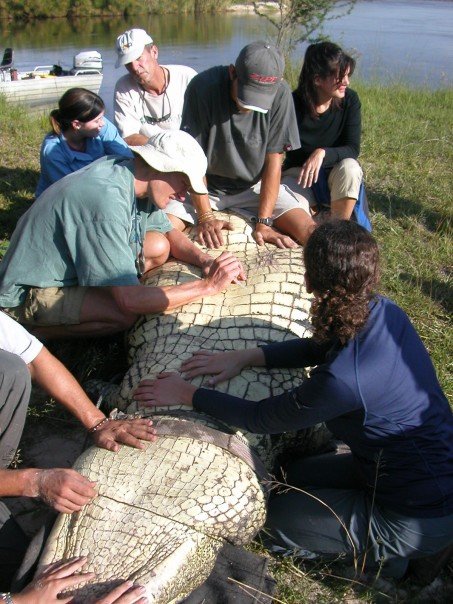 "The ultimate value of a crocodile
lies not in his bellyhide,
norhis value as a tourist attraction,
nor even in his ecological significance,
but simply in the fact that he is a crocodile:
big and ancient and monstrously magnificent."
– James Powell (1971)