The first of November was the date when the starting gun sounded throughout the world, and especially in India, for the Save The Elephants event 2015; "The Amazing Rickshaws Race" also known as Travels To My Elephant. 500 terrifying kilometers through India with the ambition to stop Elephant poaching and the ongoing extinction. 90% of the Elephants have been extinct during the last 100 years.
40 Rickshaws, with plenty of famous "Fund Racers" and conservationists from all over the world was behind the steering wheels in "The Coolest Race" through times to save elephants. Racers included the founders of The Perfect World Foundation, Ragnhild (Rags) and Lars Jacobsson who also are Ambassadors for the host organization, the London based, Elephant Family. During 8 days they traveled through India to raise awareness and fundings to save the Asian Elephant. Some of the other racers who participated was the models Yasmin and Amber Le Bon, The Duchess of York, as well as Quintessentially Foundation principal Ben Elliot.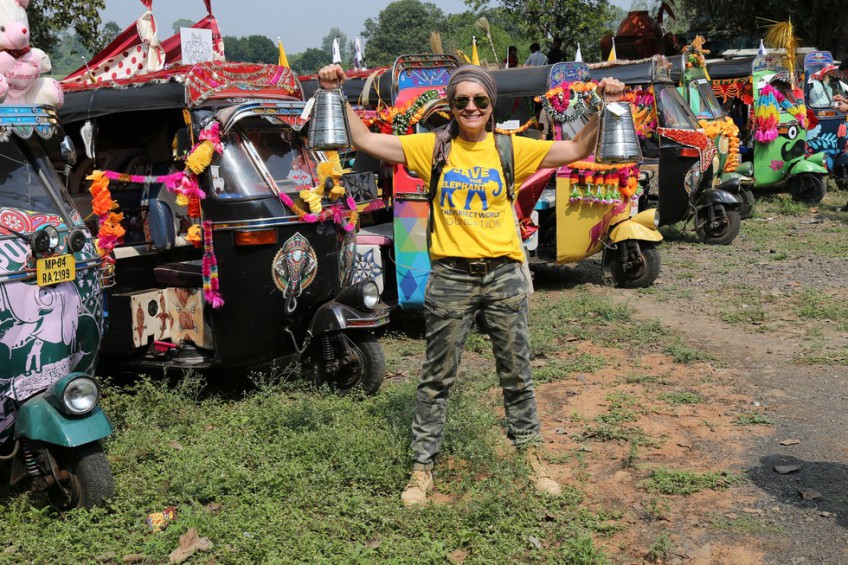 "Travels to my Elephant" was a race in more than one way. It was a race to commemorate the spirit of adventure of the late and very great, Mark Shand, brother of The Duschess of Cornwall, founder of Elephant Family, and the winner of The Perfect World Foundation's award "The Conservationist of The Years 2014″. It was a race to Tara, his beloved elephant, and it was a race to save Asia's endangered elephants. Unfortunately Mark Shand was not able to receive the award in due to to his tragic death last year. The award was instead received by his brother in law, The Prince of wales and his sister The Duchess of Cornwall, also presidents of Elephant Family.
The Perfect World Foundation have through the year been supporting Elephant Family's and the Quintessentially Foundation's fundraising event "Travels to my Elephant", where they have conducted a number of smaller events leading up to the closing event; "The Amazing Rickshaw Race" through India, that finally raised a total of £1 million.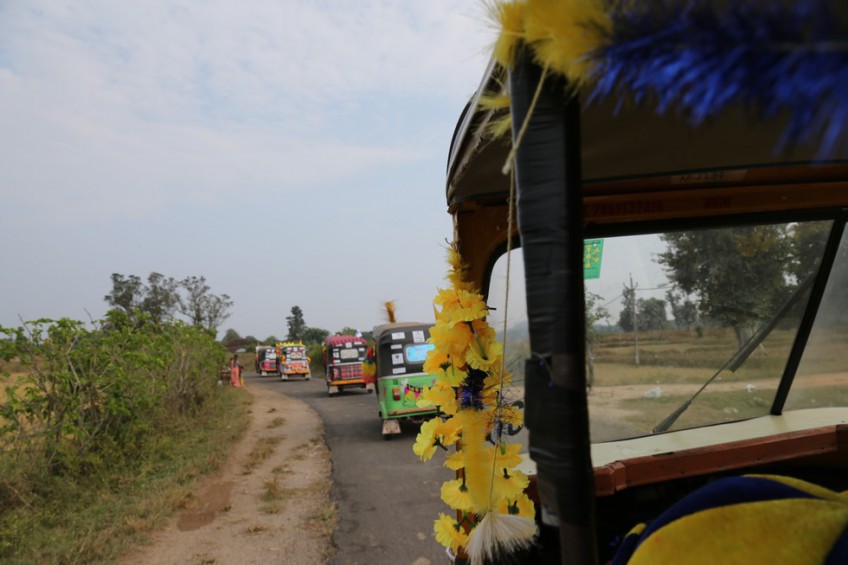 The 40 Rickshaws trough India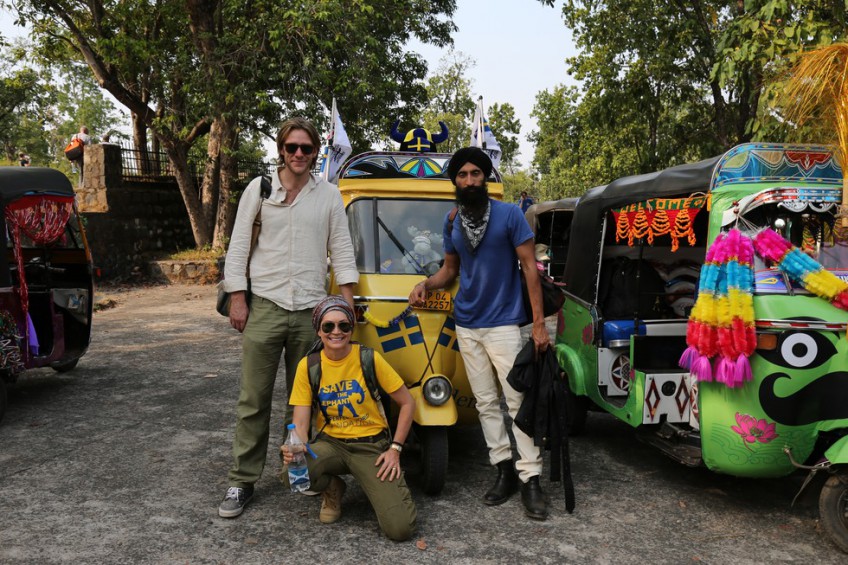 The world famous designer Waris Ahluwalia Rallies, to the, right, was one of the racers to save the Endangered Asian Elephants. To the left Adam Haggiag.
'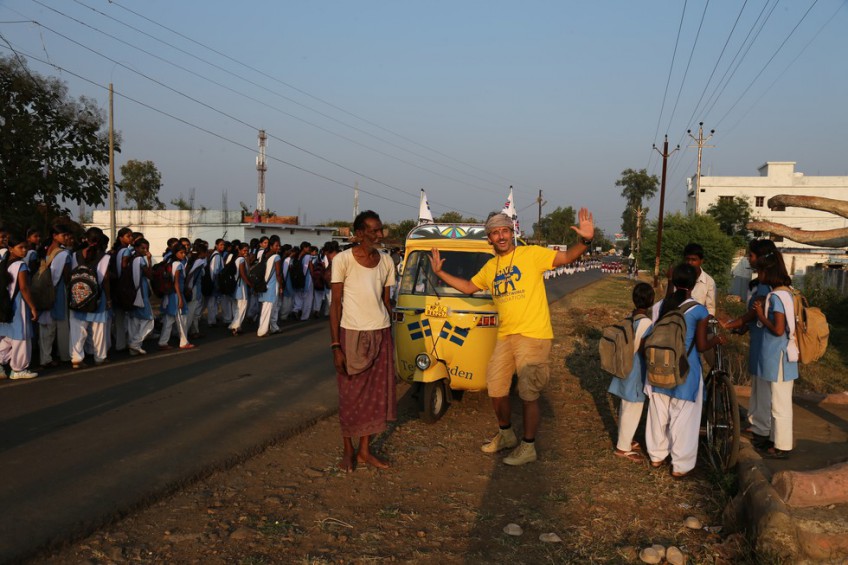 One of the co-founders, Lars Jacobsson, of The Perfect World Foundation is the driver of Team Sweden's rickshaw is raising awareness about the extinction for the next generation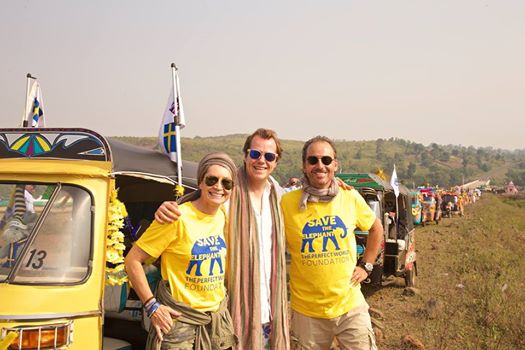 The Swedish team together with one of the English racers, Tom Parker Bowles.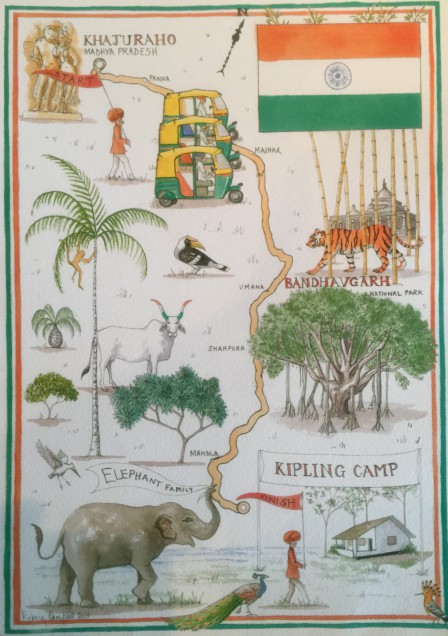 The map over the 500 km drive.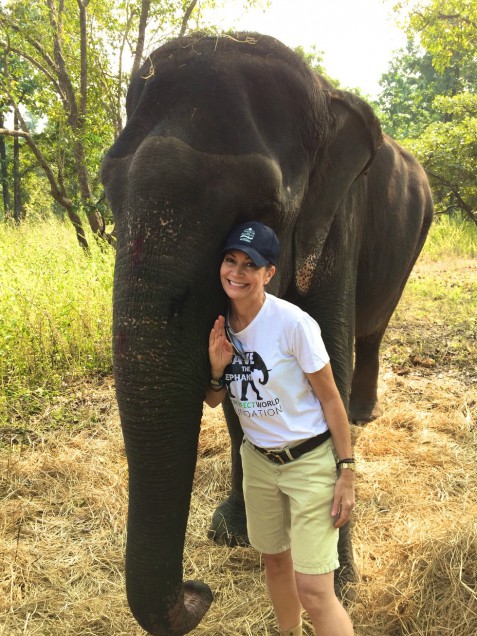 "The time is short, and we need to stop this silent extinction. We do not want to become the generation who extinct elephants" – says The Perfect World Foundation co-founder, Ragnhild Jacobsson.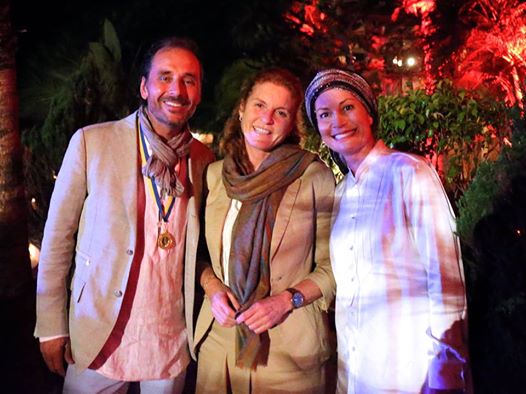 The Duschess of York participets in the fight to stop the silent extinction of Asian Elephants.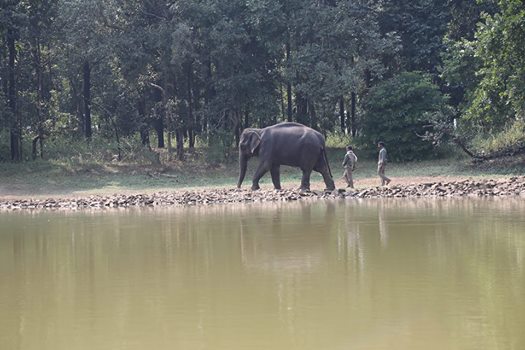 M
Mark Shands Elephant "Tara" is now safe, but the fight continuous to help the remaining 10% of asian elephants