Over the past decade, the population of elephants across the world has dropped by over 60 percent, and an estimated 100 African elephants are killed for their tusks every day by poachers, one elephant every 15th minute. On Saturday, Richard Leakey is behind that the Kenyan government will set fire to over 100 tons of tusk, the Ivory from more than 9 000 elephants   — the largest burning ever, constituting nearly 5 percent of the world's ivory. This is a clear message from Kenya to the world to stop Ivory trade!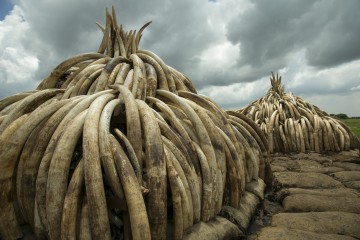 The Perfect World Foundation is at site to support and to highlight this Historic moment, with the hope that this is just a start that will open the eyes on people and governments around the world to put an end on the Ivory and Rhino Horn Trade.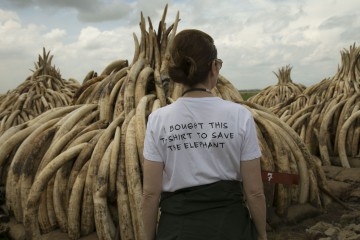 The burnings is led in person by the President under the watchful eye of Dr. Richard Leakey, legendary conservationist and palaeontologist and current Chairman of the Kenya Wildlife Service (KWS).  "The true value lies with living elephants and not cold ivory"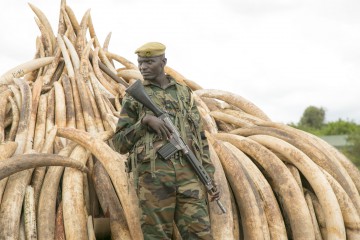 Dr Richard Leakey will later this year, the 15th of September, In Gothenburg, Sweden be awarded "The Conservationist of the Year 2016" at The Perfect World Foundations gala "The Elephant Ball". Richard will be celebrated for his fantastic work to save the African Elephants.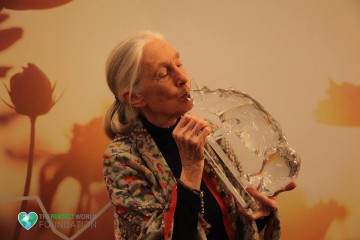 Last year the award was awarded to Dr Jane Goodall, that have been working with Richard and his father Louis Leakey that was Jane Goodalls mentor. Jane worked for him as a secretary at the Coryndon Museum in Kenya where Louis Leakey worked as the curator. She never knew by then that this famous anthropologist and paleontologist will help her to a successful career that changed the world.