The adventurer Ola Skinnarmo together with The Perfect World Foundation, will in May perform an emergency expedition to Svalbard to document and communicate the impact of climate change.
"The temperature during periods this year have risen by over 20 degrees celsius in the area, and the ice melting is the biggest threat to polar bears' existence", says co-founder of The Perfect World Foundation, Ragnhild and Lars Jacobsson.
On May 11, the legendary adventurer Ola Skinnarmo, one of The Perfect World Foundation ambassadors, will leave for Svalbard along with co-founders and 12 paying guests, who supports and finances the expedition to Svalbard. The aim of this expedition is to document and communicate the impact of the enormous heat changes that have occurred in the area in a very short time, so that governments, businesses and individuals rapidly can initiate necessary changes.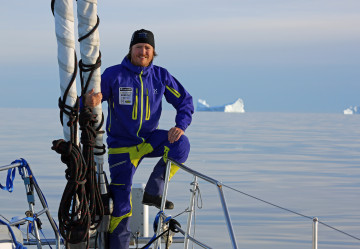 The Perfect World Foundation has chartered the expedition ship M / S Malmö, which will take them to areas where they can quickly see the effects of changes in temperature, and also the areas where polar bears thrive. "It is enormously important that we can quickly get information about the situation in the region with the aim to take urgent action against global warming. Polar bears are the most iconic animal affected by these changes, but of course, changes in climate affect in many other ways as well", said Ragnhild & Lars.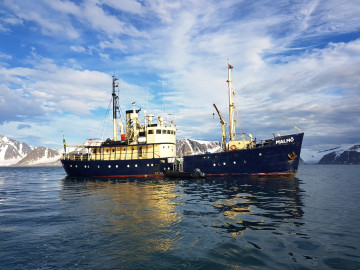 Global warming may create changes in the Gulf Stream, which in turn can alter the direction of high and low pressure, which control the climate in the Arctic areas. Many scientists warn that these streams may dramatically change the climate in Scandinavia, with disastrous consequences, and by extension, a new ice age.