The founders of The Perfect World Foundation, Lars and Ragnhild Jacobsson, was invited by their Royal Highnesses, The Prince of Wales and The Duschess of Cornwall together with the Elephant Family to Clearance House to release the new events to save the asian elephants durring 2015.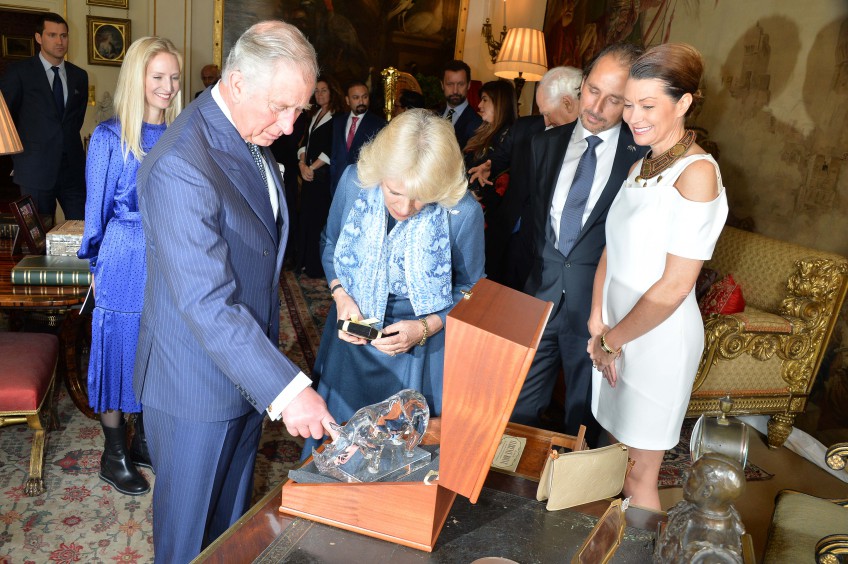 Durring the visit TPWF was once again able to handle over the price "The Fragile Rhino", created by Orrefors, which is awarded to the conservationist of the year who in 2014 went to Mr. Mark Shand, who tragically died in April 2014 during a gala dinner to save elephants in New York.
Mark was the founder of Elephant Family and brother of Camilla, The Duschess of Cornwall. After the tragic accident their Royal Highnesses announced their joint presidency in the organisation. Durring the visit to London Lars and Ragnhild was proudly announced Ambassadors to Elephant Family.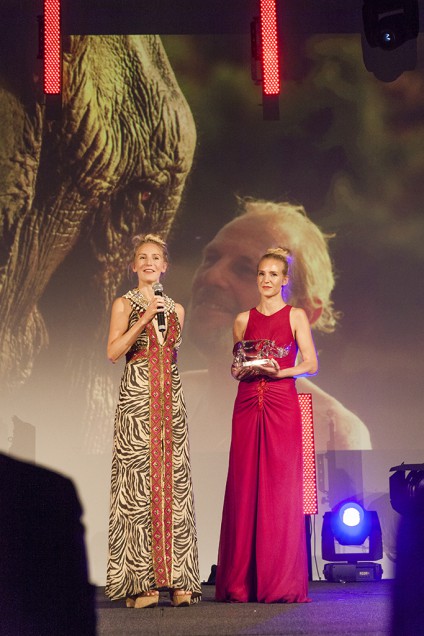 Ruth and Mary Powys from Elephant Family receiving the Award at The Perfect World Foundations Gala Dinner in Gothenburg 2014,  with Mark and his elephant Tara in the background.
---
From Elephant Family's homepage: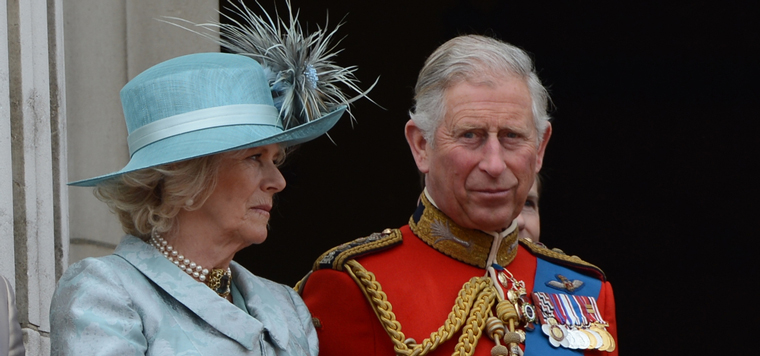 Elephant Family Receives Royal Patronage
Elephant Family is deeply honoured to announce the joint presidency of Their Royal Highnesses The Prince of Wales and The Duchess of Cornwall.
Writing about her brother and Elephant Family co-founder, Mark Shand, in The Times newspaper on September 11th the day of his memorial, The Duchess talks of Mark's extraordinary legacy:
"A legacy which as co-presidents of Elephant Family, my husband and I will strive to fulfil. They say elephants never forget, Tara never forgot him and neither will we."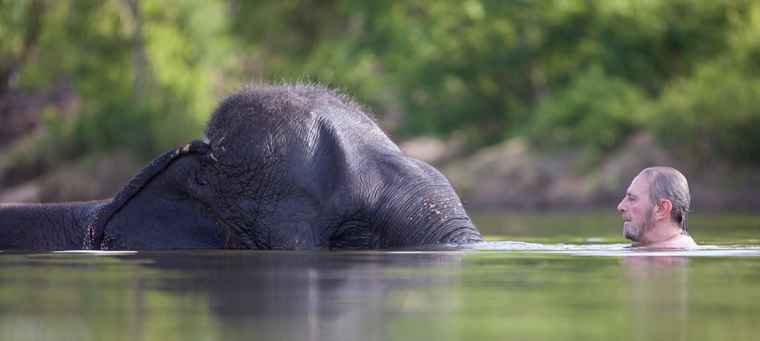 Mark Shand and Tara, the elephant that changed his life