Thank you Sarah, Duchess of York, Dr Sylvia Earle, Martin Stenmarck, 530 paying guests, 200 volunteers, sponsors, artists, ambassadors, team members, members and other contributors. Thank you, thanks to you all, we raised more than SEK 3 million.
The Perfect World awards "The Conservationist of the Year" through a yearly event, and this years gala was "The Ocean ball" to celebrate the work of Dr Sylvia Earle, and bring extra awareness to the Ocean crisis, with plastics, micro plastics, Co2, acidification, global warming etc… Sarah, Duchess of York and Global & Honorable Ambassador of The Perfect World Foundation, once again presented the prestigious award and the prize "The Fragile Rhino" to Dr Sylvia Earle for her long, persistent and amazing research work, and for the ability to highlight the difficult environmental situation that our blue planet and the oceans are facing.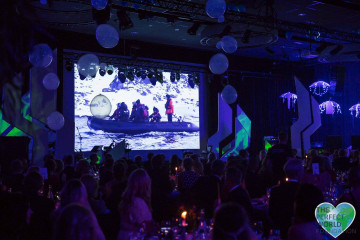 Parts of the funding during the evening will be used to suport Dr Sylvia Earle to continue researching and to keep on bringing global awareness around what's happening inside our blue planet. Furthermore, the organisation will use the funding to keep on supporting wildlife projects, elephants, rhinos etc., with extra focus on Ocean Awareness during this year.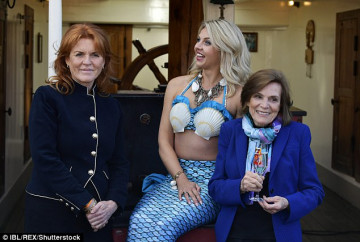 The Perfect World Foundation and "The Ocean Ball" was well covered by media, not only in Scandinavia but also worldwide, please read more on Mail Online