The Perfect World foundations founders Ragnhild "Rags" and Lars Jacobsson, went to Australia to meet with this fantastic man. Paul went from rebel, to adventurer, soldier, fitness enthusiast, Navy diver, shark attack survivor, top motivational speaker, mentor to school kids across Australia to The Perfect World ambassador, Paul de Gelder is an exceptional man. Paul is a true survivor and an incredible inspiration and is now dedicated to spend gis life to Wildlife conservation.
Paul de Gelder lost a leg and a hand when he was attacked by a 3m bull shark during a routine anti-terrorism training exercise off Garden Island four years ago
"My first instinct was to slash at the shark's eye, but as soon as I went to raise my right hand, I realized I couldn't, the hand was gone and the shark had clamped its jaws over my wrist too. I then tried to jab it in the eye with my left hand, but on the angle it was holding me, I couldn't reach. Instead, I madly lunged to heave its head off me, but that only served to push the teeth of its lower jaw deeper into my flesh"
Read more in Paul de Gelders fantastic book "No Time For Fear"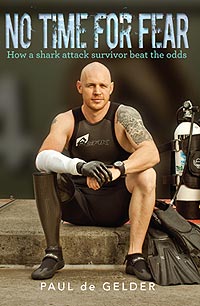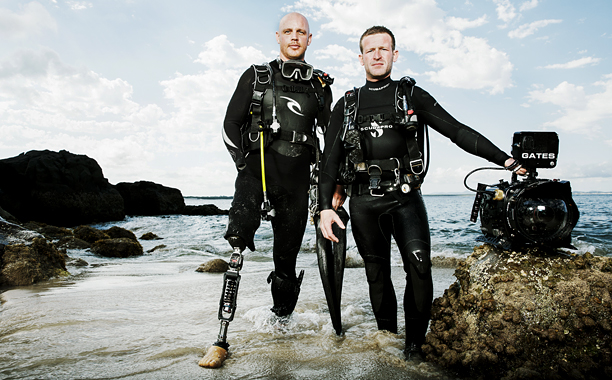 Here is Paul de Gelder on a picture together with another The Perfect World Ambassador, Photographer and the Emmy award wining,  Andy Brandy Casagrande IV, married to the Swedish, professional photographer, Safety diver and The Perfect World Ambassador Emma Casagrande.