According to a new report, global populations of fish, birds, mammals, amphibians and reptiles have already declined by 58 per cent between 1970 and 2012.
The Perfect World Foundation is during 2017 focusing on the Oceans under the project namne "Save The Ocean", a number of awareness activities is planed together with, among others, Mission Blue and Dr Sylvia Earl.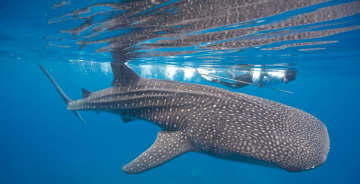 Pushing the planet to its limits
Living Planet Report 2016 draws on leading research about the scale and impact of human activity on our planet. One such framework, developed by the Stockholm Resilience Centre in collaboration with partners, demonstrates that humanity has surpassed four out of nine Planetary Boundaries – safe thresholds for critical Earth system processes that maintain life on the planet.
In a special foreword in the report, Planetary Boundaries lead researcher Johan Rockström underlines the need for an urgent transition to a world that works within Earth's safe operating space.
The report also features research from the Global Footprint Network that shows that while we only have one Earth, humanity is currently using the resources of 1.6 planets to provide the goods and services we use each year.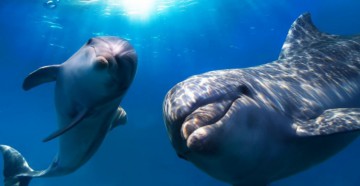 "No matter how you add it up, the math does not look good. The more we continue to exceed Earth's limits, the more damage we do to our own future," said Lambertini. "We are at a decisive moment in time when we can seize the solutions to steer our food, energy and finance systems in a more sustainable direction."