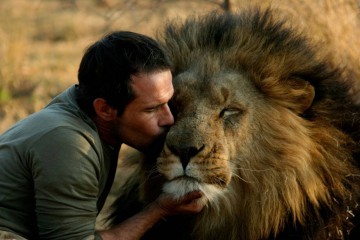 Support Kevin Richardson Wildlife Sanctuary
The Kevin Richardson Wildlife Sanctuary is currently home to 31 lions, 19 spotted hyenas, 2 striped hyenas and 4 leopards. To properly look after these animals (whose lives have been secured from becoming part of the wildlife trade) is a costly exercise.   Donations will be used for the upkeep of enclosures, building new enclosures, food, veterinary health care, enrichment and other essential items as well as the infrastructure needed to keep the facility operating in a sustainable manner. Furthermore, your donation will help us to continue fighting against canned hunting, the illegal wildlife trade and spread awareness as to the threats our wildlife is facing.
Pease add your donation by credit card below. For wire transfers plese send your donation to below bank account and mark your donation with Kevin Richardson:
Bank Danske Bank
Beneficiary The Perfect World Foundation
IBAN SE3012000000013860194690
SWIFT DABASESX
Thank you for your support!
---