Ragnhild (Rags) & Lars Jacobsson are the founders of The Perfect World and initiators of Save The Rhino 2014. The couple has for the last number of years been traveling around the world to support a variety of animal and nature conservation projects.
Following a road trip through Botswana and Zimbabwe, visiting Imire Wildlife and Rhino Conservation project and meeting Tatenda (click to read more), an orphaned rhino (both parents shot by poachers), it was decided that something needed to be done to stop this madness! The Imire Reserve has been founded and operated by the incredible Travers family for three generations! Initiated and founded by Norman Travers, it is now run by his grandson, Reilly Travers, who has the same fierce determination and passion that the rest of his family have for the protection and conservation of wildlife and particularly rhinos, in Zimbabwe.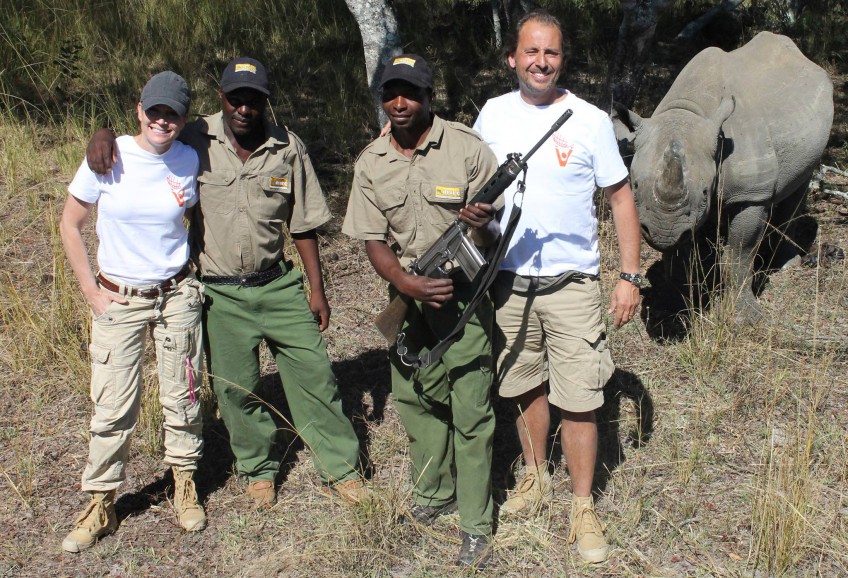 The Jacobsson's have been supporting the organization Elephant Family for some years, initiated by another outstanding man, the travel-writer Mr Mark Shand who is the brother of Camilla, the Duchess of Cornwall. During the second half of 2013 a fund raising ball, "The Animal Ball", was held in London at the home of Prince Charles and Camilla. This ball seeded and set in motion the idea for the The Conservarion Gala Dinner together with related events, in support of Save The Rhino 2014.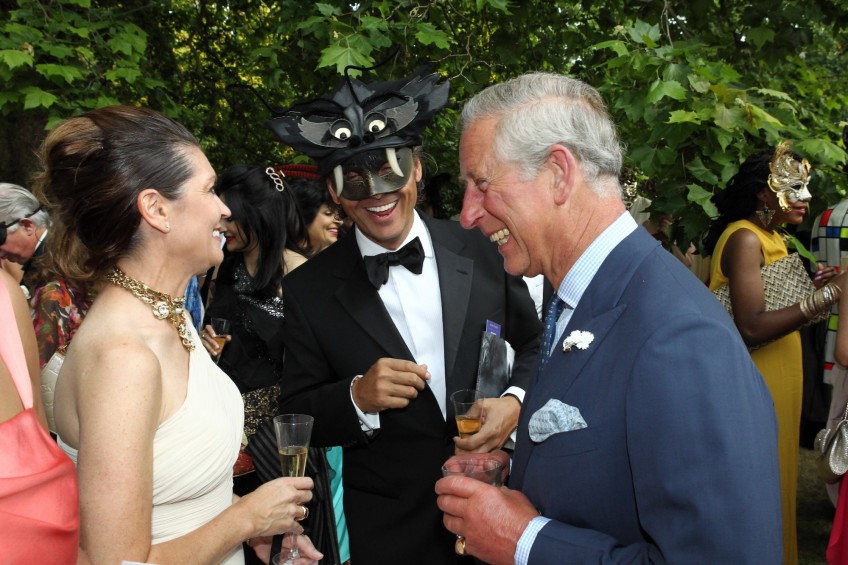 Our greatest Inspiration and the founder of The Elephant Family, Mark Shand together with the CEO, Ruth Powys and the Head of Communication, Mary Powys.