The Perfect World Foundation are extremely happy and proud to announce that the award, "The Conservationist of the year 2016" will be awarded Dr Richard Leakey in his presence, at the gala dinner "The Elephant Ball" in Gothenburg the 15th of September.Here on the picture together with Dr Paula Kahumbu, the new generation wildlife conservationists, the CEO of Kenyan WildlifeDirect.
Dr Leakey is probably the person on this planet who have done most for the African elephants, when he in the 1980´s turned the fast extinction to a growth within the elephant population. In 1989 Dr Leakey was appointed the head of Wildlife Conservation in Kenya by President Daniel Arap Moi. In 1993 he was in a plane crash where he lost his legs. Sabotage was suspected but could never be proven.
2015 President Uhuru Kenyatta once again appointed Dr Leakey to chair the KWS board (Kenya Wildlife Service). In 2001 Dr Leakey even wrote a book, Wildlife Wars: My Fight to Save Africa's Natural Treasures, about his experiences at the helm of what had been the Wildlife Conservation and Management Department (WMCD) before the name was changed.
Next year Angelina Jolie will produce a film called "Africa", with Brad Pitt starring as Richard Leakey and Meryl Streep his Mother.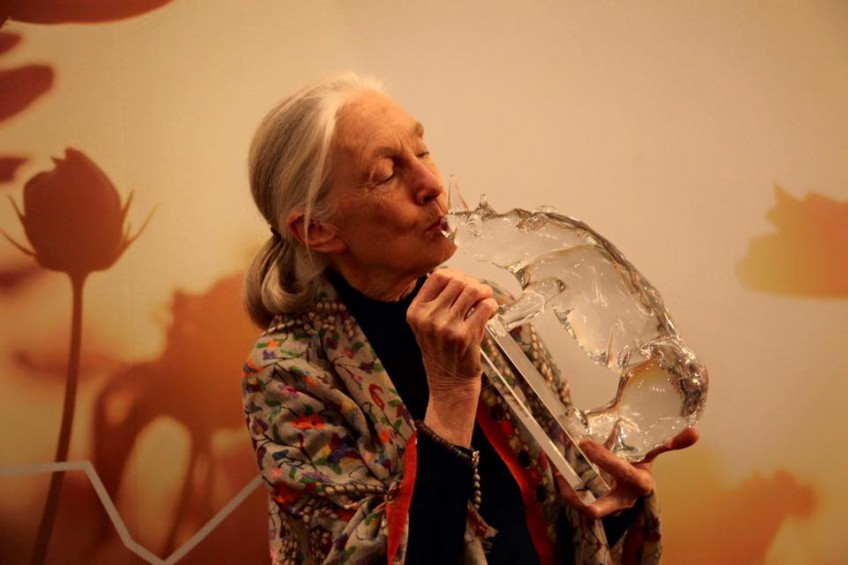 The proud award winner "The Conservationist 2015"  Dr Jane Goodall is kissing the prize "The Fragile Rhino" that is created and donated by the world famous glas manufacturing company Orrefors of Sweden.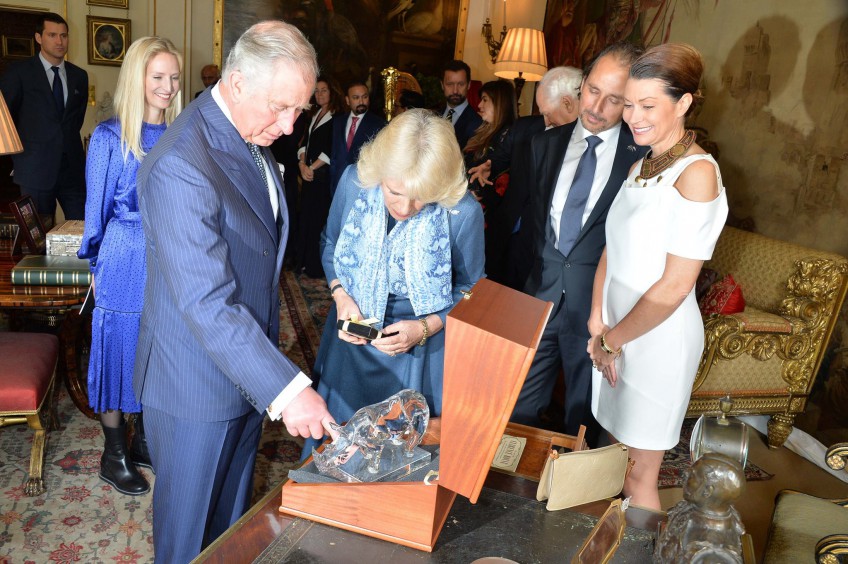 Mark Shand was assigned the award, for his work to save the Asian elephants in 2014, but because of the sudden loss of Mark, the award was received by Mark's brother in law, The Prince of Wales, and his sister The Duschess of Cornwall, by The Perfect World Foundations founders Mrs Ragnhild & Mr Lars Jacobsson..