---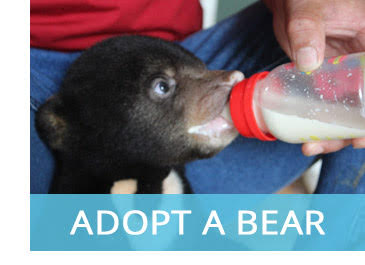 Murphy the Sun Bear
The production of "bear bile" is one of the most heinous of all Wildlife Trade. Murphy the sun bear was still learning to walk when he came to Animal Asia´s animal sanctuary in Vietnam which The Perfect World Foundation supports. Murphy was found in the backpack of an animal smuggler in Northwest Vietnam in July 2015. He was only 3 months old when the smuggler confessed that he had killed Murphy's Mom.
---
Thank you for your support!
Thank you for donating to The Perfect World Foundation! We will make sure your donation is used where it is most needed to protect our nature and wildlife for the next generation.
---