The Perfect World Foundations and many others has worked hard to stop legal Ivory trade, and the news from China was a huge x-mas gift, not only to the world's conservationists, but also to the humanity on this planet, and especially the next genration.
Conservation groups from around the world hailed the decision as "historic" and a "game-changer" for the future of elephants. China has the biggest ivory market in the world – some estimates suggest 70% of the world's trade ends up there. The commercial processing and sale of ivory will stop by 31 March, and all registered traders will then be phased out, bringing a full halt to the market by the end of the year.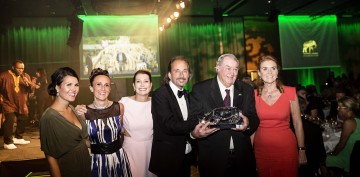 In September 2016, TPWF held "The Elephant Ball" in the presence of Sarah, The Duchess of York, where Dr Richard Leakey was awarded "The Conservationist of the Year 2016". Dr Leakey was awarded for his persistent work to save the African Elephants, and in 2016 he was behind the largest Ivory burn trough times. The burnings was probably the straw that broke the camel's back.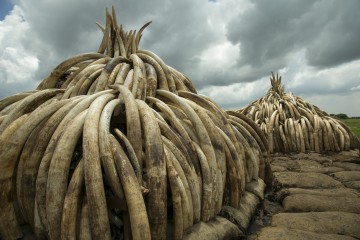 The Perfect World Foundation was present to give their suport to Dr Leakey at the Ivory burnings in Kenya.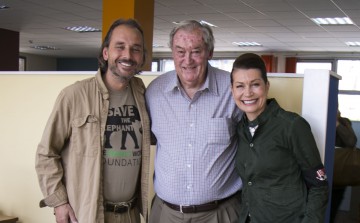 Dr Leakey together with the founders of The Perfect World Foundation Mrs Rags & Mr Lars Jacobsson.